Nino Suknidze, Managing Partner      
Nino is a Managing Partner of Suknidze & Partners. Nino has built excellent reputation over the years in various areas of practice among Georgian and international clients. Her practice focuses on finance and banking, capital markets, corporate, telecommunications, employment, regulatory and litigation matters. Nino has extensive experience both in transactional and litigation matters and can provide unique perspective to your transactions, negotiations and disputes.
Prior to establishing the firm, Nino served as General Counsel of Bank of Georgia. Before joining the Bank, she served as a Counsel at Dentons Georgia and as a Legal Director at DLA Piper Georgia for over 11 years.
While working at Georgian offices of these international law firms, Nino has gained particular experience as an advisor to Georgian issuers on major capital markets transactions. She was the lead lawyer for the firm's work for the Georgian government in its first ever US $500 million sovereign bond offering in 2008 and played a significant role in the associated legislative and regulatory work that enabled the bond offering. Nino has advised on all of Bank of Georgia's and TBC Bank's equity listings on the London Stock Exchange between 2006 and 2018 (including their premium listings) as well as debt listings of Bank of Georgia and some of its affiliates. Nino also advised a major telecom company, JSC Silknet, on issuance of GEL 34,000,000 bonds to be listed on Georgian Stock Exchange, with floating interest rate, due 2022.
Nino has led various due diligence projects, advised clients on various contracts, financings and acquisitions and has handled significant litigation for Georgian and international clients. Her work also focuses on employment and regulatory advice, including competition law, telecommunications, personal data protection, etc. Nino successfully represented SOCAR Georgia Petroleum in Georgian court on appeal of the decision of the Competition Agency imposing fines in the amount exceeding GEL 14 million. She has also successfully represented JSC Silknet in disputes with its competitors before the telecom regulator and other significant disputes in court. Nino led the due diligence team during one of the largest acquisitions in the Georgian banking sector as a result of which TBC Bank acquired shares of Bank Republic from Societe Generale.S.A. for GEL 315 million.
Prior to starting her career at a law firm, Nino served as a lawyer in the Georgian electric power sector on reform and restructuring projects funded by Western aid donors and managed by the well-known international energy consulting firm, PA Consulting. Her experience also includes serving as a legal advisor to Financial Director of United Distribution Energy Company of Georgia (largest electric power company in Georgia), gaining particular experience in the energy sector legislation. Nino also worked as a foreign legal intern with DLA Piper's member firm in the Netherlands, DLA SchutGrosheide and with the International Arbitration Group of Van Mens & Wisselink in Rotterdam. Nino has experience of working in Georgian non-governmental organizations on various legal projects.
PROFESSIONAL MEMBERSHIPS and other positions
Nino is a Vice President of Georgian Chamber of Commerce and Industry.
She is a non-executive director of TBC Bank Group PLC and a member of the supervisory board of JSC TBC Bank.
Nino is also a member of the board of Care Caucasus.
Nino is a certified attorney at law and a founding member of the Georgian Bar Association. She is a member of Georgian Association of Arbitrators and is listed as an arbitrator with reputable arbitral tribunals in Georgia. Nino is a member of Commercial Law and Tax Committees of the American Chamber of Commerce and Legal Committee of Georgian Chamber of Commerce and Industry.
Nino is a certified trainer of National Institute for Trial Advocacy (NITA).  She regularly serves as a volunteer judge/arbitrator for national rounds of various international moot court competitions for law students.
EDUCATION
Nino is a graduate of Erasmus University Rotterdam (the Netherlands) as a Nuffic Scholar, where she obtained LL.M. cum laude in Business and Trade Law. Nino graduated with high honors from the Department of International Law and Relations at Tbilisi State University. In addition to her native Georgian, Nino is fluent in English and Russian.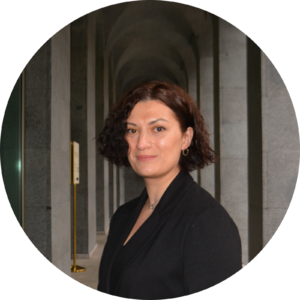 Tamuna Otarashvli, Of Counsel     
Tamuna serves as an of Counsel at Suknidze & Partners. Her practice areas include general business, commercial and corporate law, M&A, oil and gas, corporate finance, employment and regulatory matters.
Prior to joining Suknidze & Partners, Tamuna was a Group Lawyer at Georgia Capital JSC where she worked on various compliance and regulatory matters as well as financing transactions.  Prior to Georgia Capital JSC, Tamuna worked as a Corporate Lawyer at two oil and gas operator companies – CanArgo Georgia LLC and Kura Basin Operating Company LLC – where she gained extensive experience in working on matters involving operation of oil and gas companies, including but not limited to implementation of production sharing agreements as well as legal regulation of drilling and workover operations. Prior to starting career of an in-house lawyer, Tamuna served as an Associate at BLC Law Office in Georgia.
Tamuna has advised clients on complex matters of corporate and commercial law, debt and equity financing, corporate structuring and restructuring. She has acted as a lead counsel in numerous due diligence projects resulting in successful finance and M&A transactions.
Tamuna holds an LL.M Degree in Comparative Constitutional Law from Central European University in Budapest (Hungary). She graduated from the Department of International Law and Relations at Tbilisi State University with Diploma in Law.
With native Georgian, Tamuna is fluent in English and Russian.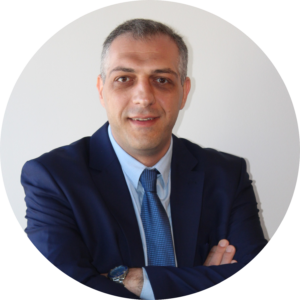 Levan Kokaia, Of Counsel     
Levan serves as an of Counsel at Suknidze & Partners. His practice areas include: renewable energy and environmental protection, construction and infrastructure, general business, commercial and corporate law, M&A, competition issues, public policy, corporate governance and regulatory matters.
Levan has over 13 years of experience working in public, nonprofit and private sectors. Levan provides legal services to "GEEN Georgia" LLC – subsidiary company of the Czech hydro electro energy holding "GEEN CJ a.s." JSC and to Georgian electric installation, construction and design company "Saluda" LLC. Prior to joining Suknidze & Partners, Levan was a legal researcher at nonprofit organization "Business and Economic Center" and a senior associate at "Sarajishvili Law Office". His experience includes working at the Office of the State Ministry for Diaspora Issues, the Ministry of Defense of Georgia and Tbilisi Appellate Court.
Levan is a member of the Georgian Bar Association and is a certified attorney in civil and administrative cases.
Since 2013 Levan gives lectures and conducts trainings at the Georgian Institute of Public Affairs (GIPA). He is an author of more than 50 publications on various topics of commercial law published in prominent professional scientific journals and media sources.
Levan holds Master's Degree in law (LLM) from Ilia State University and Master's Degree in Public Administration (MPA) from Georgian Institute of Public Affairs (GIPA).
Along with his native Georgian, Levan is fluent in English and Russian languages.